Putting ideas into practice.
We keep our team of engineers and Advisory Dentists quite busy.  They're always cooking up something interesting.  From simple improvements on existing products to revolutionary new ones, if it's new from Garrison, you'll find it here!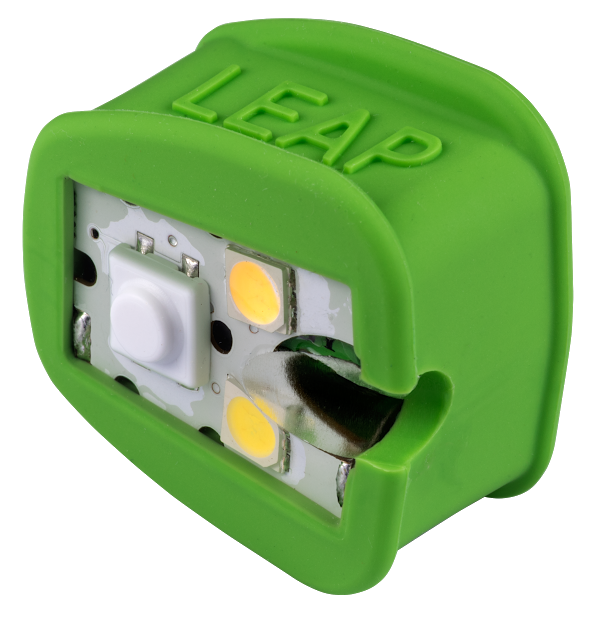 The LEAP Illuminated Mouth Prop is a hardworking, comfortable prop with built-in LED lights. It keeps the oral cavity brightly illuminated regardless of the position of the overhead light or doctor's headlamp.
View the LEAP Illuminated Mouth Prop here: LEAP Illuminated Mouth Prop
All of us at Garrison are very pleased to introduce Composi-Tight® 3D Fusion™ Ultra Adaptive Wedges. 3D Fusion Wedges fuse two materials together to produce the perfect combination of adaptability and retention.
View the Composi-Tight® 3D Fusion™ Wedge here: Composi-Tight® 3D Fusion™ Wedge
Garrison's all-new Slick Bands™ Tofflemire-Style Kit is color coded and conveniently organized providing a combination of nine improved dead-soft and regular matrices, G-Wedge anatomical wedges and PerForm proximal contact instruments.
Garrison's all-new ReelMatrix™ and Tofflemire-style Margin Elevation Band allows for proper adaptation and seal of deep margins so that a composite margin elevation can be performed. The deep margin elevation technique is a useful, non-surgical approach to treating deep localized margins. The technique has been significantly improved for an easier, faster, and more predictable application.
Also available in Tofflemire: Slick Bands Margin Elevation Matrices