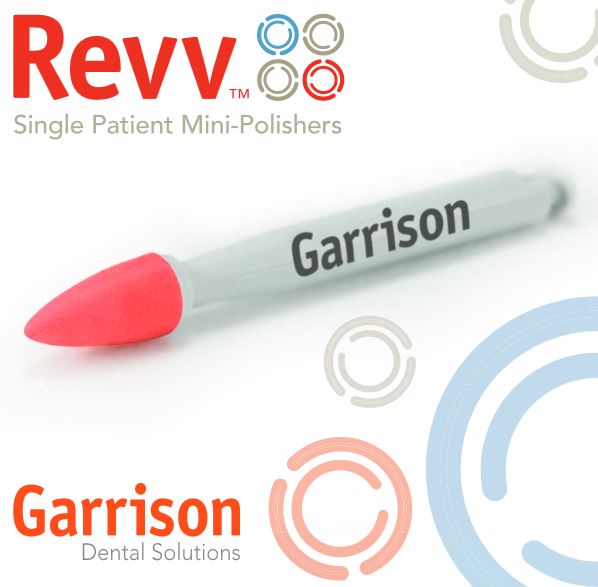 All-New Revv™ single patient mini-polishers means that you get a clean, fresh, properly shaped polisher every time.
The All-New FitStrip™ is the only diamond interproximal strip you can adjust to lock straight (for contact reduction) or into a curve (for interproximal contouring), with a convenient removable handle.
Composi-Tight® 3D Fusion™ Ultra Adaptive Wedges fuse two materials together to produce the perfect combination of adaptability and retention.
View here: Composi-Tight® 3D Fusion™ Wedge
Composi-Tight® 3D Fusion™ Full Curve Matrix Bands are the result of Garrison's more than 20 years of research and development in the area of sectional matrix materials. 3D Fusion bands are loaded with features to improve and simplify posterior Class II restorations